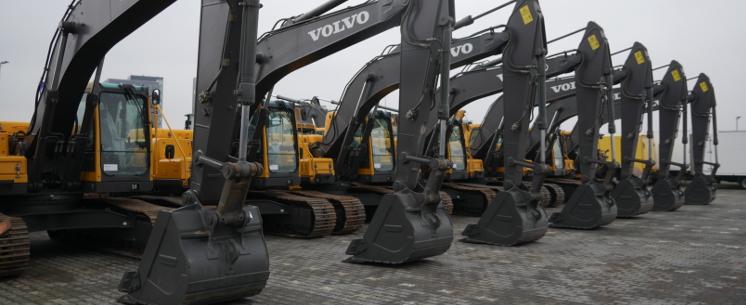 Leasing settled in 5 easy steps
Step 1: Find your machine
On our website it is very easy to find the piece of machinery or construction equipment which is perfect for you. Please keep in mind that the piece of machinery is not older than 6 years, if it is it is not possible to lease it. For vehicles which you can lease we show indicative lease prices on our website. It's also possible to immediately see and compare different lease periods with our quick and easy lease calculator. Simply click on the lease price and the calculator will open.
Step 2: Request an offer for leasing
When you have found the right piece of machinery or construction equipment you can request a lease offer easily and without any obligations simply be entering your contact details into the lease calculator.
Step 3: We'll contact you with a lease offer
Our sales team will contact you with a clear, concrete and well specified lease offer based on the details you specified in the calculator.
Step 4: Signing the lease contract
When you accept our lease offer we will ask for some additional financial documents regarding your person and organization. We will send these documents to our financial partner who will verify them. As soon as all documents are verified, the lease contract can be signed.
Step 5: Pick up your machine, or have it delivered to you
As soon as the contract is signed you can come pick up your new machine at BAS Machinery in Veghel, or we can deliver the vehicle to the destination of your choice!
五五影院被窝里电影,久爱午夜视频,yy苍苍私人影院_第1页